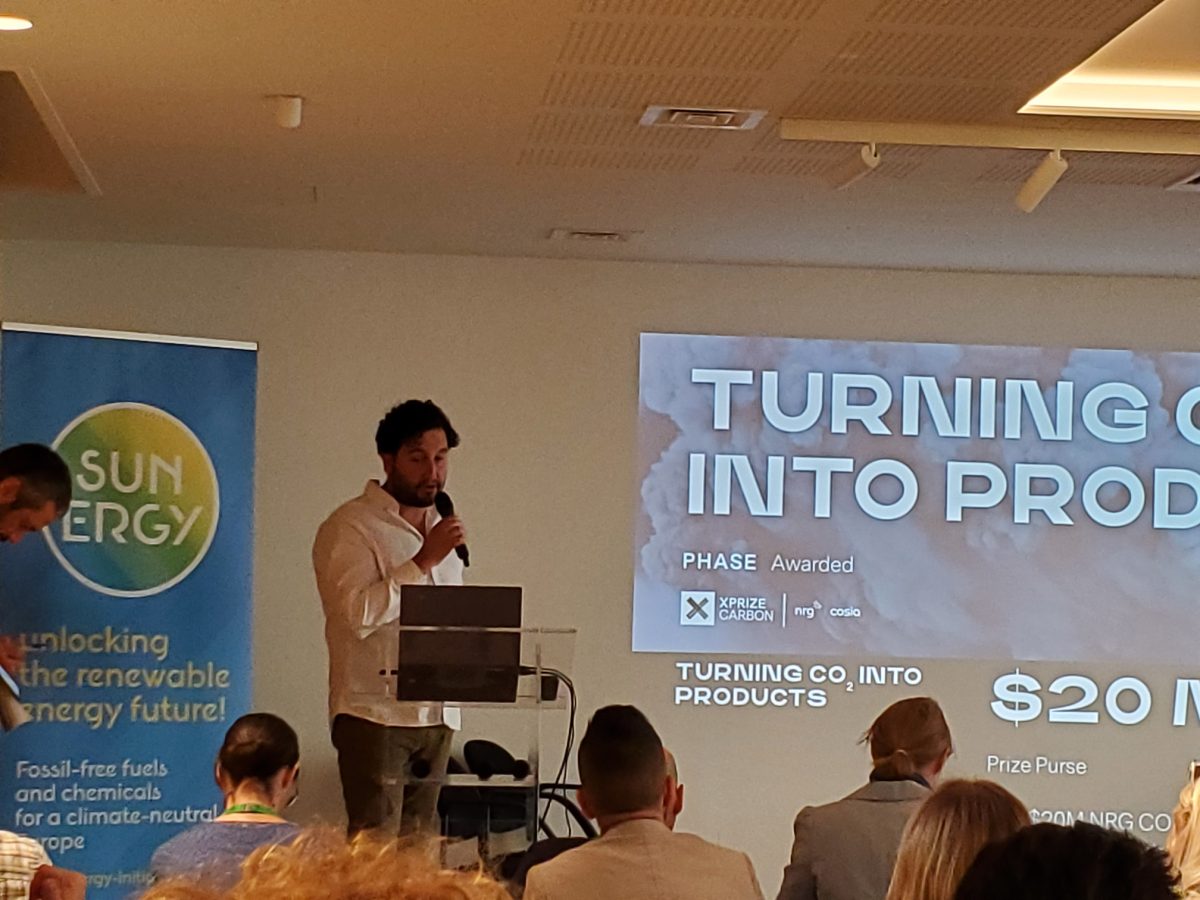 ICFO participates in SUNERGY's Roadmapping Workshop in Brussels
June 22, 2022
SUNERGY, a European Research and Innovation initiative working towards the conversion and storage of renewable energy into fossil free fuels & chemicals, organized its first joint roadmapping workshop entitled "Shaping the future: renewable fuels and chemicals from solar energy for a climate-neutral Europe", taking place in Brussel's Academy of Science on June 14 & 15. The objective of the workshop was to bring together the main stakeholders along the whole solar fuels value chain, in order to define the major objectives and milestones in an all-agreed roadmap for the future deployment of solar fuels/chemicals in Europe.
Members of ICFO's Clean Planet Program (Prof. Pelayo García de Arquer, Dr. Alastair Cunningham, Dr. Guillermo Gerling and Dr. Carles Ros) attended the workshop and participated intensively in the following working groups:
The future of electrochemical conversion
Direct Conversion Photo-electrochemical conversion
Novel business models
Social acceptability
By bringing industrial players with leading scientific figures in the field, the workgroups delivered an initial timeline for the deployment of the solar conversion technologies (and their products) in the future. These results will contribute to a living Strategic Research and Innovation Agenda (SRIA) that will be continuously updated in consultation with the SUNERGY community.