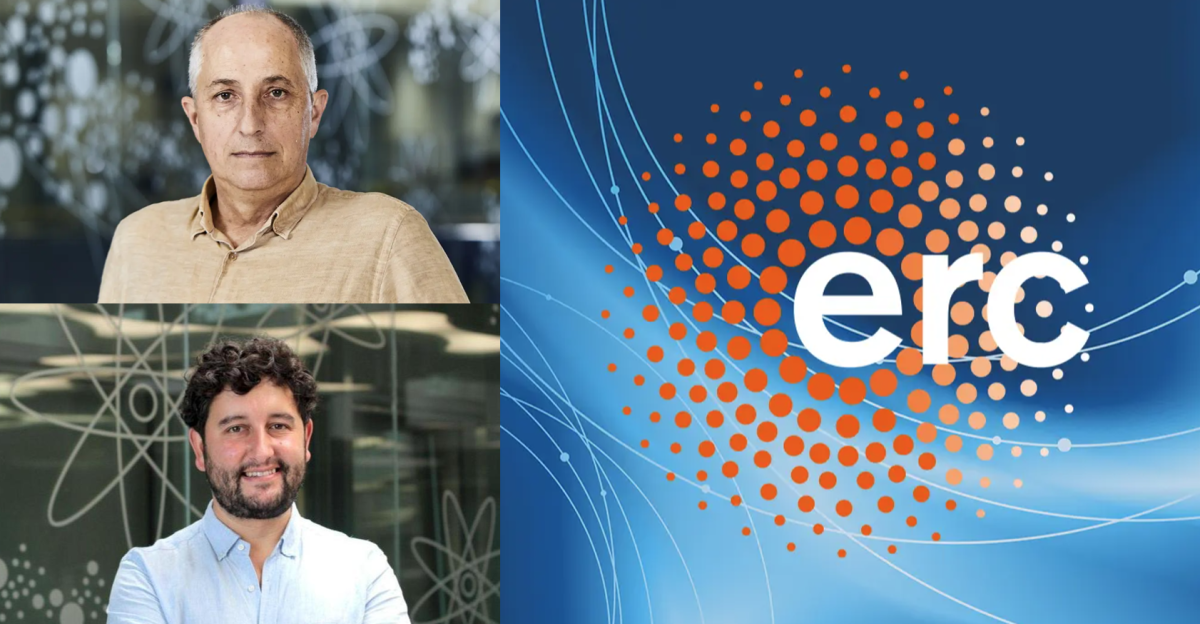 New ERC Grants
Two Clean Planet Program group leaders receive prestigious ERC grants
November 22, 2022
The European Research Council offers funding schemes directed at researchers at different stages of their careers. Starting Grants target talented scientists with 2-7 years' experience post PhD and a track record showing great promise., helping them to build their own teams and conduct pioneering research across all disciplines. Likewise, ERC Advanced Grants are designed to support excellent scientists and scholars in any field at the career stage when they are already established research leaders, with a recognized track record of research achievements.
Prof. Niek van Hulst, leader of the Molecular Nanophotonics research group and group leader within ICFO's Clean Planet program, received his 3rd Advanced Grant for his project entitled FastTrack: Photons and Electrons on the Move which will run through 2027. Niek will investigate the dynamic organization of the natural light-harvesting membrane architecture, its packing, order, diffusion, and re-organization in response to light stress. The research will address questions related to which pathways are taken to charge separation and the role of fluctuations, coherences, color and vibrations. When asked about the impact of the Advanced Grant program on his research, Prof. van Hulst commented, "The ERC funding gives a strong basis to my group and ample freedom to explore such high-risk research goals, while recruiting the best researchers for the topic."
Moreover, Prof. Pelayo García de Arquer, leader of the CO2 Mitigation Accelerated by Photons research group also belonging to the Clean Planet program, has been awarded a Starting Grant to pursue project NASCENT: Nanoscale Advance of CO2 Electroreduction. NASCENT seeks to advance the understanding of electrochemical interfaces using a novel combination of operando spectroscopies; and, using this information, program them using atomically designed materials to bring CO2 electroreduction closer to viability. "To a large extent, we are still building catalyst in the dark. We aim to shed light on this process, providing the first full picture of the CO2 electrochemical interface at industrially relevant current densities. This is crucial to enable a rational catalyst design, with the ultimate goal of improving the performance of this decarbonizing technology."
Congratulations Niek and Pelayo! We will be watching closely as you progress in these fascinating projects.