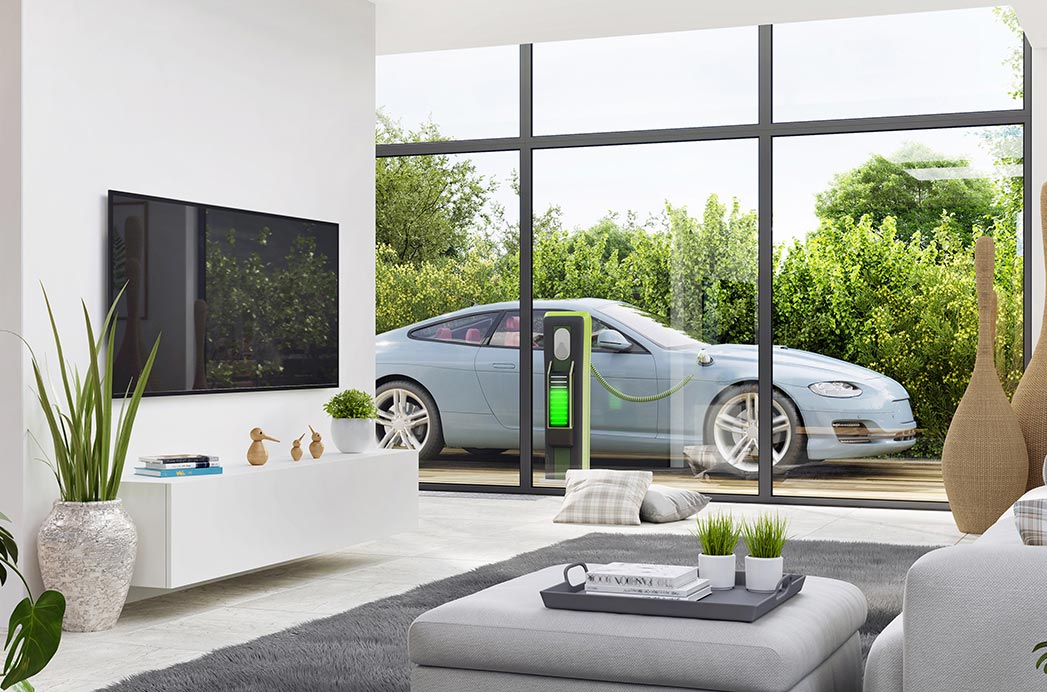 VITSOLC becomes ICFO's 11th Spin-off
New spin-off to produce transparent photovoltaic modules for the electric vehicle.
March 22, 2022
During long Friday evenings at TFM headquarters back in 2009, Oscar Aceves, a pioneer in the installation of solar panels in Spain, and UPC Professor and head of the Organic Nanostructured Photovoltaics (ONPV) group at ICFO Jordi Martorell, began to envision a sun energy harvesting technology with a strong potential to be implemented in an urban environment while embedding solar energy into people's lives. At some point during a brainstorming with a local producer of laminated glass for curtain wall façades, it became clear to both that a highly transparent PV technology was the way to go. Soon researchers from the ONPV group at ICFO got to work to make this happen. Several months later when Oscar Aceves saw the first transparent PV devices they produced, he could not hide his disappointment. It had an efficiency below 2%, less than twenty percent transparency and a distinctive reddish tone. "Can you make this less red looking?" Oscar Aceves asked- "With the price of silicon modules coming down exponentially," he asserted, "no one will risk betting on an unknown technology with such poor performance". It took ten years of intense research from the ONPV researchers to reach a unique transparent organic based PV technology where visible light transmission can be largely decoupled from energy conversion.
ICFO is pleased to announce that it has transferred to VITSOLC, ICFO's 11th spin-off company, patented technology from the ONPV group that combines a greater than 10% energy conversion efficiency with a larger than 50% colorless transparency.  Director of ICFO KTT, Silvia Carrasco comments, "We are extremely excited to see VITSOLC move forward with the development and commercialization of exciting PV technology that will contribute to a more sustainable society. After many years of research, development and business efforts, VITSOLC's exceptional team is prepared to take this technology to the next step where it can have a positive impact on different sectors."
Oscar Aceves, now CEO of VITSOLC, asserts, "We have a winner PV technology to be integrated in windows or any kind of element that require transparency. Where electrical energy must be combined with transparency, VITSOLC will provide a solution.". He further explains that "At VITSOLC we will focus on the industrial up-scaling of such technology to produce transparent PV modules. We see an enormous potential for integration of our transparent technology in the electrical vehicle. The transition from gasoline to electricity powered vehicles is slowed down by the lack of a reliable charging infrastructure. VITSOLC's transparent photovoltaic technology installed in the sunroof or the lateral windows will provide to many EV drivers an infrastructure independent mobility."
Aspects that determine the transparent photovoltaic technology performance were addressed by ICFO, in collaboration with many different industrial partners and research centers across Europe, implementing several competitive funding research and development projects funded by ACCIO (projects CySOLC, NanoPro and INTREPID), MINECO (projects TRANSOLC and ECOBUILDING)  and the European Commission (SOLPROCEL).
VITSOLC incubated in the ICFO Launchpad with the support of the Barcelona and Castelldefels City Councils, the "la Caixa" Foundation, and the PECT-InnoDelta project for Specialization and Territorial Competitivity, co-financed by the European Regional Development Funds (ERDF) allocated to the Programa operatiu FEDER de Catalunya 2014-2020.